Author: Holly Hicks
Easy steps to building a WordPress website
There is no doubt that WordPress is the easiest and fastest way to set up a blog or a website. If you have decided to use WordPress on your own instead of paying someone to do it for you, the problem is that most of the instruction is too complicated for beginners. To help you explore the wonders of WordPress, there are several helpful tips to guide you through the process.
1. WordPress themes – low-cost high quality
WordPress is highly recommended for beginners because you have control in making significant changes to the appearance of your blog or website. You can edit the content of your pages — its fonts, backgrounds, and colors –according to your style preferences and personality.
WordPress Themes are a tool you can use to make these changes possible. You can select from thousands of professionally-designed themes that are complete and ready-to-go for no cost! But choosing a free theme has a distinct disadvantage. It usually requires WordPress coding knowledge for modifications and customization and it seldom comes with support — so you're on your own.
There are also premium themes that come with a price. Yes, you have to pay in order to get the high-quality results you expect for an efficient website. Opting for a premium theme means easier customization, additional tools and widgets, regular updates with the latest versions of WordPress, much stronger support, and user forums. Now, this is what we mean by paying low cost for high-quality content.
One of the best resources for themes, where I usually get mine, is Themeforest.net. Themeforest is the number one marketplace for premium website templates where you can obtain and create a website with high quality templates and themes, with a low cost solution.
2. WordPress plugins – Zillions of free plugins
Ever wonder what WordPress plugins are? Well, these are simply pieces of code created with the purpose of expanding the functionality of WordPress. There are literally thousands, even zillions, of free WordPress plugins already created to address your needs and solutions while creating your website.
Simple type into the Google search bar "wordpress plugin" and any word that is associated with your need and BAM, dozens of Plugins will appear. Try searching for popular ones like "wordpress plugin calendar", "wordpress plugin SEO" and utilize what developers are offering. Another resource is located at WordPress.com/plugins – a world of helpful and fun tools.
3. Free WordPress Online Tutorials
The best way for you to jump in as a beginner in WordPress is to utilize free online tutorials. There are many tutorial sites out there to help you with your project. Try these great websites: WordPress Codex, 1st Web Designer, NetTuts+, Digging into WordPress, and WP Canyon. Go for it!
4. WordPress Youtube Tutorial
If you are a visual learner, try watching WordPress online video tutorials on youtube. With the abundant number of online video tutorials available on youtube, getting to know the step-by-step procedures to use WordPress is within easy reach. Below is a good sample…
WordPress Tutorial | Properly Make A Website With WordPress | Step-By-Step Video Training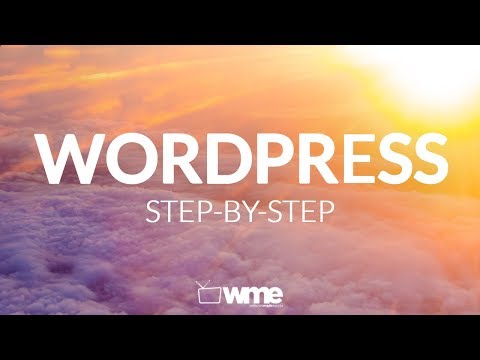 I also found this great resource when searching for "youtube wordpress tutorial beginner 2013" that offers a ton of links and awesome information, check it out at CreativeBlog.com.
5. Online support forums
The internet has so much information that it can be difficult to know where to look for support. A great place is WordPress.org. The forum in WordPress.org has a variety of resources to help you get the most out of WordPress. You'll find information on everything from installing WordPress for the first time to making your own plugins and themes.
Now that you have these great tips, start searching and clicking, and explore the miracle of WordPress. Good luck and enjoy!
======================
Holly Hicks is the founder of DeliverySuccess, a social and email marketing company. She has extensive experience helping customers build visibility with online resources, and reaching targeted audiences.
See all posts on Wordpress